Israel Earmarks 10% Of West Bank For Settlements
It has just come out that the Israeli military has earmarked ten percent of the land in the Occupied West bank for Israeli settlements. In addition, the Israeli government is moving forward with an outrageous plan that will mean the expulsion of tens of thousands of Bedouin citizensin the Negev desert. The context is the warning issued by Israeli Prime Minister Binyamin Netanyahu in a 2010 government meeting that a Negev "without a Jewish majority" would pose "a palpable threat".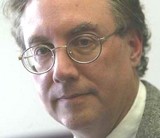 You won't be told about this by television news, your elected representatives, or the US State Department (in fact, when asked about the Negev displacement plan they dismissed it as an "internal Israeli matter"). But this is the inconvenient truth that prompted the UN's Committee on the Elimination of Racial Discrimination to recently issue what according to one expert was the most cutting "condemnation of a legal system of segregation since apartheid South Africa". That is why Land Day, beginning with the struggle for the land, is now marked all over the world as the movement for decolonisation and equality in Palestine/Israel gains momentum.
March 30 is marked by Palestinians as Land Day, but many in the West are unaware of the origins and significance of this annual protest. It is an opportunity to shed some light on the significant issues marginalised by the mainstream discussion about the "Israeli-Palestinian conflict".
The first Land Day was held by Palestinian citizens of Israel (so-called 'Israeli Arabs') in 1976, as part of opposition to the expropriation of land by the state. Marked by a general strike and mass demonstrations, the response was brutal repression: six Palestinians were shot dead, as the Israeli government mobilised armoured vehicles and tanks to patrol villages in the Galilee.
In the aftermath, then-Prime Minister Yitzhak Rabin's cabinet "unanimously commended the security forces for their 'restraint' in handling the strike and the ensuing disturbances". It was a justified response, apparently, to what Prof. Oren Yiftachel described as "a head-on challenge to the Judaization project". More