The Dutch government is facing the threat of legal action if it fails to take swift action on climate change.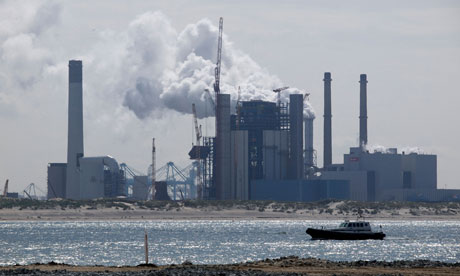 The move, which is thought to be the first time that European human rights legislation has been used to take a government to court over climate change failures, is intended to put the spotlight on what campaigners say is a lack of action and force them to prioritise cuts in greenhouse gas emissions.
Urgenda, the pressure group behind the move, sent a letter to ministers calling on them to announce new initiatives on cutting emissions. Without that, the group said it would proceed to the courts.
The government of the Netherlands has not yet responded.
The Dutch campaigners believe similar laws could be used in other countries to force the hand of governments. Marjan Minnesma, of Urgenda, and one of the leaders of the action, said: "We definitely want to give a strong example to other countries. We believe we can take this to the courts and we would like organisations in other countries to look at what we are doing and consider it for themselves."
Their campaign is supported by the Nasa climate scientist Prof James Hansen. "In the climate and energy debate we need more pressure and involvement from the public, willing to defend our rights and those of our children and grandchildren using all the means of our laws to achieve justice," he said.
Wednesday's move came as governments prepared to meet for the next round of United Nations negotiations on climate change, to start at the end of this month in Doha, Qatar. This year marks the end of the first commitment period of the Kyoto protocol, and some governments – including the EU and Australia, but not the US, Japan or Canada – are expected to sign up to a continuation to 2020, with fresh commitments to cut emissions. More