The CIA has killed more than 200 children in drone strikes outside of legitimate war zones since 2004, it is alleged. In Pakistan, Yemen and Somalia an estimated total of between 451 and 1,035 civilians were killed in at least 373 strikes according to the Bureau of Investigative Journalism, the most accurate source of "kill statistics".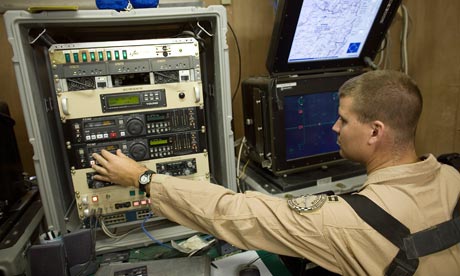 Who in their right mind would give a powerful unmanned air force to a covert organisation with such a track record for unaccountable and illegal killing? The number of strikes in Pakistan has dramatically increased from 52 under George W Bush during his five years of conflict to 282 during Obama's three and a half-year watch. Obama is establishing a dangerous precedent that is, at best, legally questionable in a world where more than 50 countries are acquiring the technology.
This is big business with billions of dollars at stake. Israeli companies are pursuing new drone markets in Asia and Latin America. The US has restricted drone sales to its allies but now, with defence budgets shrinking, companies such as Northrop Grumman and General Atomics are lobbying their government to loosen export restrictions and open foreign markets in South America and the Middle East. Other countries such as India and Pakistan are also hungry for the technology. Russia has unveiled its MiG Skat combat drone with on-board cruise missiles for strikes on air defences as well as ground and naval targets, while Iran demonstrated an armed rocket launched drone, the Karrar, in 2010.
But it is China that is showing the greatest commercial potential for selling armed drones. The US-China Economic and Security Review Commission noted with concern that China "has deployed several types of unmanned aerial vehicles for both reconnaissance and combat". More worryingly, the Washington Post quotes Zhang Qiaoliang from the Chengdu Aircraft Design and Research Institute as saying, "the United States doesn't export many attack drones, so we're taking advantage of that hole in the market". Given the 10-year spate of CIA drone strikes, what can be said when other countries use drone strikes against perceived threats in other states?
More